Building Strategic Partnerships to Manage Supply Chain Complexities
Employing strategic partnerships to manage supply chain issues
Truckload spot prices hit record highs in 2022 but have since dropped and flipped the supply chain to a shipper's market. Soft economic conditions are expected to continue through the first half of the year, signifying a challenge for US carriers. Market conditions could improve by midyear, or sooner according to some experts. While volume has begun to trend upwards, there is speculation if the full 10-year average will see a return by the first half of the year or not. As uncertainty unfolds in 2023, new supply chain disruptions will occur and now is the perfect time to seek out a strategic partner.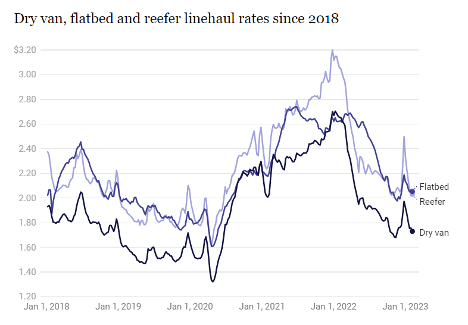 The recent drop in spot rates was greater than analysts originally projected. Some are saying that they may have met the floor and are slated to increase soon. A recent freight analytics report showed signs of equilibrium in early 2022, but a record number of new entrants to the market created an oversupply that pushed rates downward. Extra trucking capacity and stockpiled retail inventory created an unfavorable start to 2023, but some trucking executives expect the economy to recover before the end of Q2. A spot rate recovery would be a welcome change in the flow of the market, but until then there is the likelihood of shippers taking advantage of low prices through new strategies.
Mutual trust within supply chain management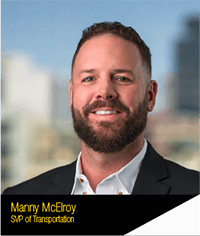 "The advice I give to my customers right now is to be wary of carriers that are jumping at every single opportunity. We do business on the pretense to protect our customers livelihoods, as well as our own. The team is committed to following thorough processes and procedures to ensure we are moving their freight safely. Because of the soft market, there are many carriers that are eager to take on loads, but without the proper processes, that can be dangerous. At ITS, we are seeking to build a sustainable long-term relationship and we work with shippers who can take advantage of what's in the market. Our goal is always to put our best foot forward and we will never cut corners. Upholding safety standards with our drivers is a huge focus for us. I've also been around long enough to know that the pendulum will always swing the other way, and you cannot live in a reactionary state."
– Manny McElroy, Sr. VP of Transportation
Diversifying with strategic supplier partnership
Throughout the pandemic years the logistics industry was focused on agility to keep up with high consumer demand. Shippers and carriers alike had to get creative to work through the latest disruption, focusing primarily on agility. As shippers look to find efficiencies and take costs out of their supply chain, they will be looking to providers with the highest level of service who form lasting relationships.
There have been few signs in the market to indicate carrier capacity is shrinking. New trucks have remained on back order for up to eight months and the price for a used truck is still twice what it was prior to 2020. Typical seasonal variance in rates is expected for the back half of 2023 unless supply reduces meaningfully, or demand has a significant increase.
Shippers are seeking to continue diversifying their parcel carrier mix this year including adding new last mile carriers. The average number of last mile carriers per company account in December 2022 was 5.73, up from 4.86 in December 2021. The chart below shows the diversification of carriers and how it accelerated leading up to peak season 2022. Increasing rates paired with upcoming labor negotiations this summer have led to an interest in alternatives, further buoyed by increased capacity and smaller competitors with robust services.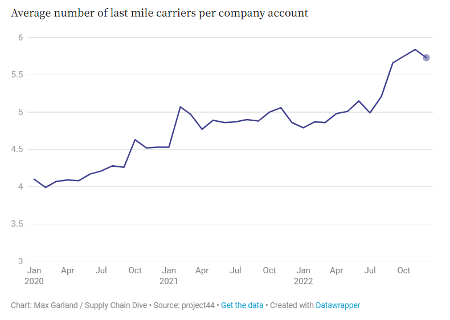 Last mile rates have remained consistently elevated despite ocean and trucking rates being driven down by a slowing economy. This continuous elevation is unusual according to experts, with the typical state being a buyer's market. Due to the recent competition and added capacity, there are more alternatives and better opportunities to get lower prices in the market.
Establishing competitive advantage in a soft market
Disruptions within the supply chain industry are never contained in one single event but occur in a series of chain reactions. United States' truckload is expected to transition into a "broad-based volume recession" as lessened consumer spending slows down inventory replenishment and in turn manufacturing production. With so many external factors out of anyone's control, logistics providers must stand apart with excellent service as the focus of 2023.
Supply chains are now evolving from low cost and optimized to be more risk-resilient and sustainable. However, in an inflationary market it is a balancing act to achieve cost reduction without jeopardizing efficiency or profits. Everyone has a supply chain problem, but it is never just a supply problem. There can be people problems, customer problems, end-to-end process problems-and every one of them is utterly complex. Through collaboration, there is a greater opportunity to solve these problems in an agile manner.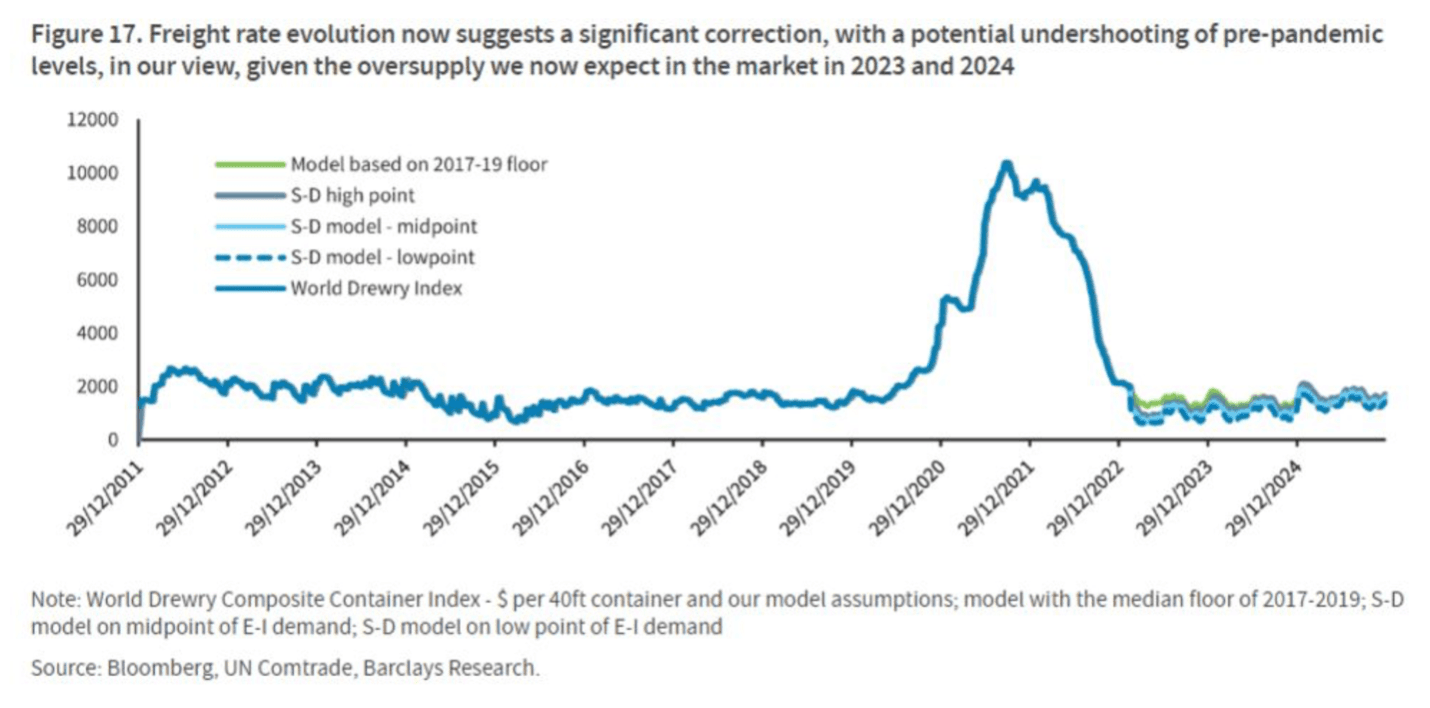 Choosing a trusted supply chain partner
Performance expectations will remain high throughout 2023 and for those providers who do not deliver, there will certainly be other choices offering competitive rates for their services. At ITS Logistics, we focus on building relationships with our customers. By staying personally connected, we can retain the trust and open communication that is required to successfully navigate the supply chain.
The freight industry has been flipped completely on its head and for those companies that entered at the height of the market, there may be difficult times ahead. Those that remained tenacious and didn't back down on delivery of service when times were more favorable will see the most success.
Discover how ITS Logistics helps its customers:
How can we help you?