Case Study
A Case Study in Ecommerce with Nature's Bakery
The food industry makes up a massive portion of the retail industry, but unlike other retail categories, food and beverage has had a harder time moving into the world of ecommerce. Food ecommerce is challenging, mostly because of the demands that food warehousing, logistics, and ecommerce fulfillment present. These days, more and more people are turning their attention to the ingredients in the food they eat and feed their families. Avoiding processed foods, high fructose corn syrup, GMOs, and other ingredients is becoming increasingly valuable to consumers.
Nature's Bakery is ahead of the curve in this area. You've probably seen these tasty fig and fruit bars in grocery stores around the country. The snacks have been GMO, cholesterol, and high fructose corn syrup free since the company's inception in 2011. As a bonus, they also offer vegan, organic, and gluten free options—and they're delicious!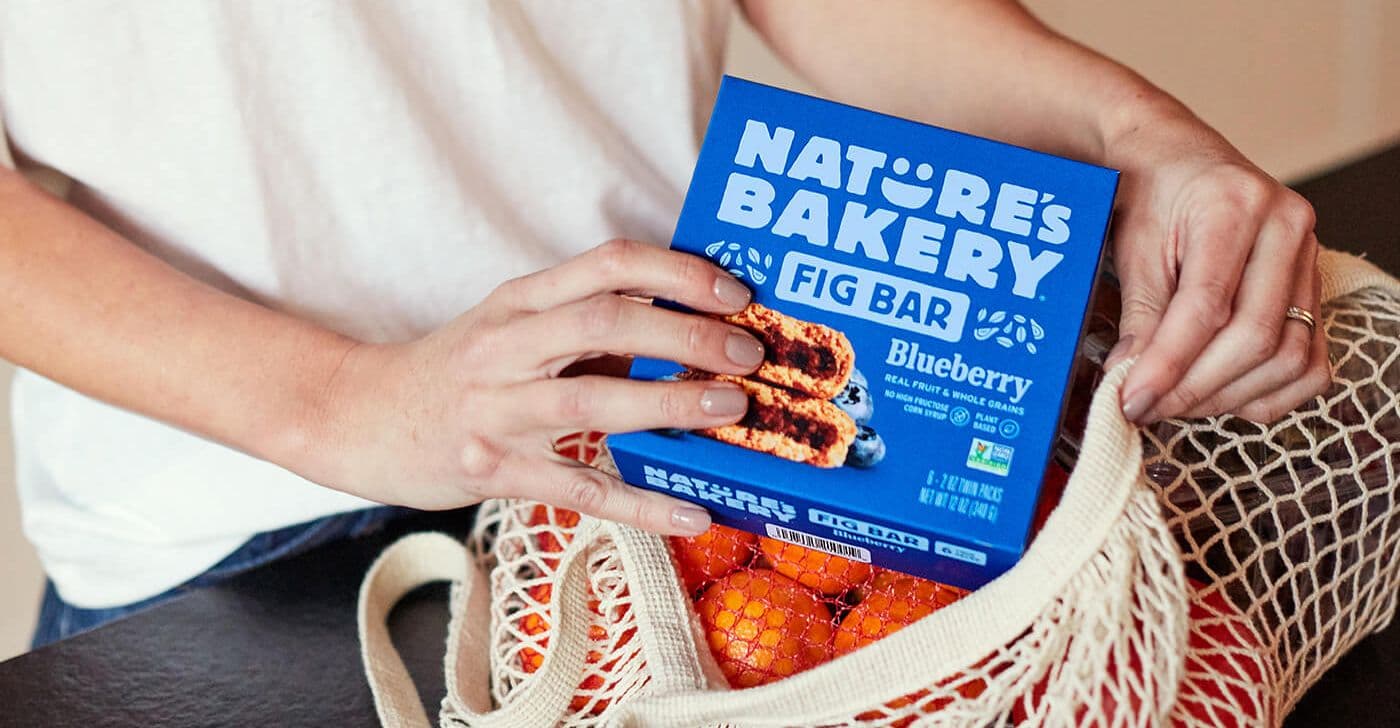 The Challenge of Ecommerce
After conquering the world of retail distribution, Nature's Bakery was ready to take on a new market: food ecommerce. While they were already selling their products on Amazon, they wanted to build out a direct online presence. Their team decided that they needed to get their healthier snack products directly into the hands of their customers, and that the best way to do this was to launch their own ecommerce store on their website.
The ITS Logistics Solution
Nature's Bakery needed a class-leading logistics provider that could handle the distribution and fulfillment of the product while they focused on what they do best, baking amazing fig bars and brownies. They needed someone with expertise and knowledge in ecommerce, food storage, distribution, and fulfillment with an AIB International inspected facility that had the capability to flex with demand as necessary.
The ecommerce side of the business officially launched on February 8, 2019, and ITS Logistics worked with Nature's Bakery a few months beforehand on implementation and standard operating procedures. The comprehensive services that ITS provides for Nature's Bakery include:
Food ecommerce in our AIB International certified facility using pick and pack fulfillment
Retail distribution to grocery stores shipping full cases in larger quantities
Special projects and kitting and assembly
Implementation of systematic processes for expiration date management for both retail and ecommerce
Storage of raw materials and transportation of these materials to the Nature's Bakery processing plant
Transporting finished product from the Nature's Bakery plant to the distribution and fulfillment centers at ITS Logistics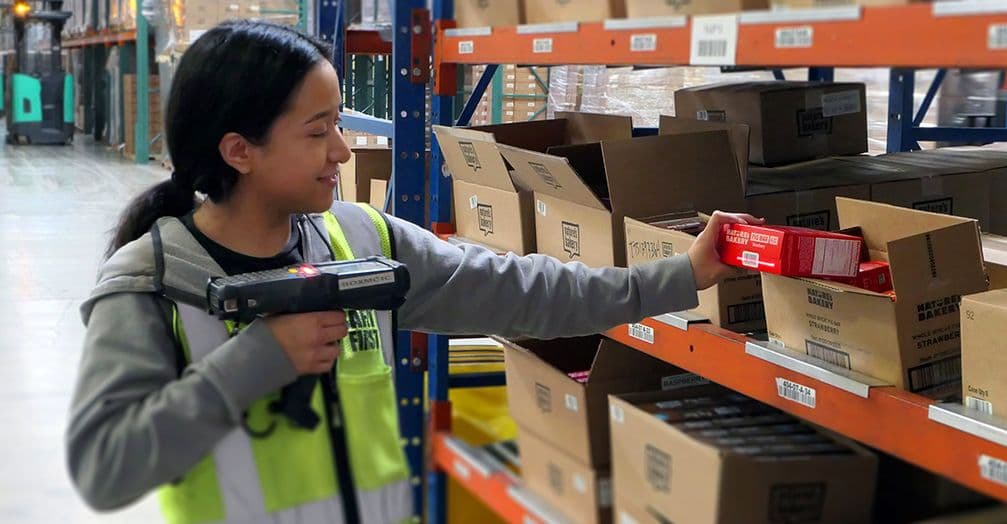 Technology to Meet Today's Ecommerce Challenges
The ITS Logistics IT Solution Services team produced a seamless, real-time order processing system that provides full end-to-end visibility of customer orders, order status, and lot tracking. This technology stack, customized specifically for Nature's Bakery, interfaces with:
A cloud-based order management for direct-to-consumer orders
The Nature's Bakery Enterprise Resource Planning system for inventory management and B2B order management
The ITS warehouse management system for order fulfillment services and distribution services
Additionally, ITS has partnered with SPS Commerce for EDI integration, developing a closed loop solution which guarantees data delivery and processing. This "golden triangle," created and connected for Nature's Bakery, provides full traceability of all current and historical orders and same-day shipment of all ecommerce orders. The implementation of this technology has helped create an efficient and integrated supply chain experience for Nature's Bakery.
Building a Direct Customer Relationship to Offset the Amazon Effect
It might seem like Amazon is the ultimate ecommerce tool, but that's not always the case for every seller. While it can be an excellent way to get your product out there and can be used with additional ecommerce strategies, using Amazon as the only channel to sell your product can cause you to lose your individual brand and a direct connection with your customers. There are a few reasons your business should move to ecommerce when you're already a seller on Amazon, like Nature's Bakery did.
Nature's Bakery wanted to expand their brand reach and recognition and increase sales within all channels by building a direct relationship with their customers. They felt that, by creating a new website with additional capabilities, they could extend their brand to customers who weren't being reached on Amazon. Additionally, they wanted to offer ecommerce customers the opportunity to purchase the entire breadth of SKUs that were not available on Amazon. By using both Amazon and their own direct to consumer strategy—they are now able to offer a wider range of products while maintaining and building their brand recognition.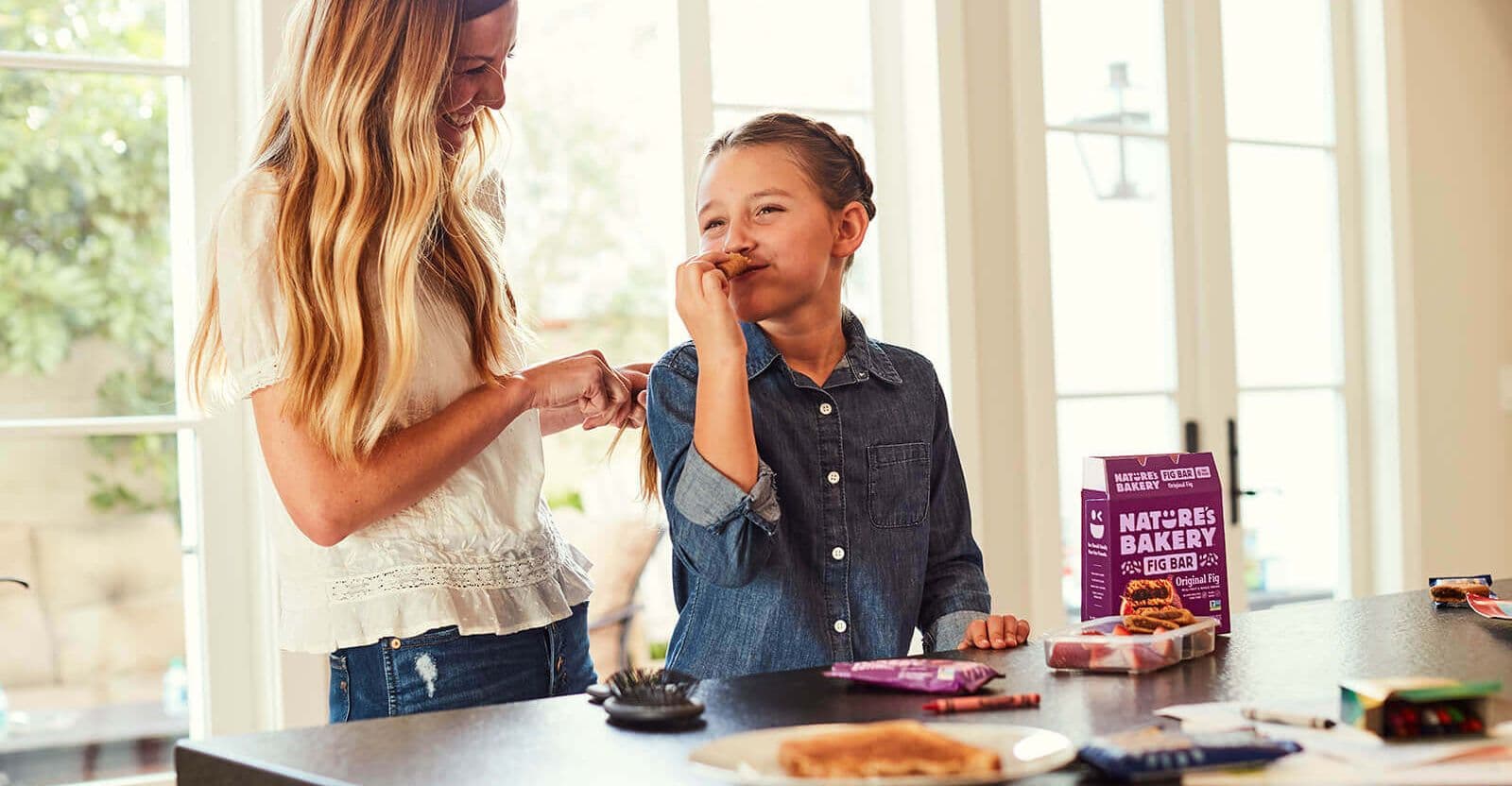 The Customer Experience
The ecommerce portion of the business has been a big undertaking for Nature's Bakery and for ITS Logistics. Throughout the process, the ecommerce, fulfillment, and distribution experts at ITS are always happy to advise the customer on optimizing operational expenses and being as cost-effective as possible. This is a true partnership on both ends.
According to Bradbury, ITS has always been very accessible and responds quickly if there are any issues. He also knows that he can call at any time for anything, and they will prioritize his call and help him in whatever way is necessary. Ensuring that customers feel that they are heard is a big deal for ITS Logistics and our employees always make a conscious effort to embody this philosophy.
Nature's Bakery was featured in Inbound Logistics, highlighting their partnership with ITS Logistics and the launch of their ecommerce service line.